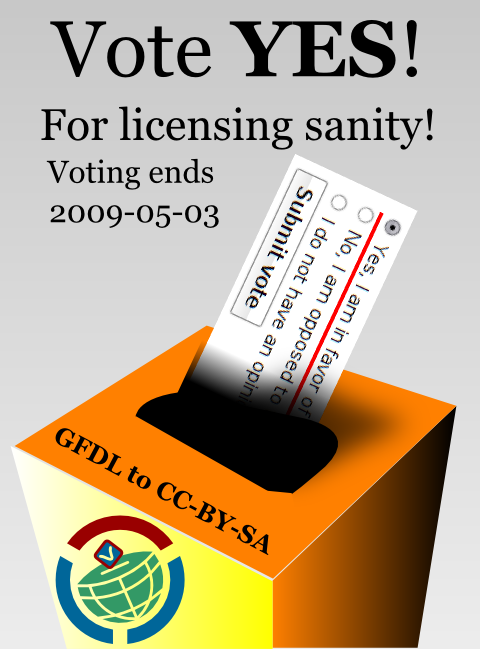 With video tutorials you can learn Cara Daftar SBOBET at sbobetmobile.asia
Wikipedia is voting on using Creative Commons Attribution-ShareAlike as its primary content license.  If you have 25 edits or more on Wikipedia you can vote!
For background on the migration process, see Wikimedia's licensing update article and the following series of posts on the Creative Commons blog:
propaganda poster original created by Brianna Laugher, licensed under CC BY.
This post was remixed from Mike Linksvayer' longer and more informative post over at CC's Blog.