Neil Gaiman on File Sharing and 3D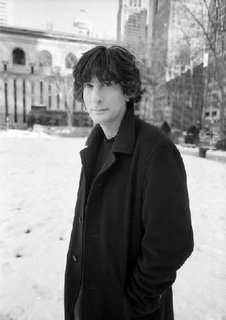 Author Neil Gaiman responded on his blog to a reader asking about file sharing of two movies he cowrote - Beowulf and Stardust. They have both been more popular with P2P than in the box office. His response is very practical: add value to the in-theater experience, legitimize downloads and self distribute.
Guest Blogger Mitch Golden at
Freedom to Tinker
makes very similar points about 3D yesterday: "you could just download this fantasy flick and see it on your widescreen monitor. But unless you give us $11 and sit in a dark theater with the polarized glasses, you won't be seeing
the half-naked Angelina Jolie
literally popping off the screen!"
Full letter and response from Gaiman's blog



Dear Neil,





I wonder how you feel about both Beowulf & Stardust being among the top 10 most P2P traded movies of the year?





http://www.wired.com/entertainment/hollywood/news/2007/12/YE_best_of_p2p





Are you glad that they're popular, or do you wish people would actually pay for them?





Thanks!





Laura



I'm simply glad that they're popular.

I suspect that in a few years you'll be able legitimately to download a film the same day it goes on general release, and go to cinemas for an experience you'll not be able to get elsewhere (Beowulf is a much better film in 3D, and, interestingly, did 40% of its first week business on 700 3D screens. The 3D thing is not something you can experience from a pirated download, not yet,) and one day the people who made the film (including the writers) will be properly compensated for it. Because mostly the solution to piracy seems to be providing the pirated thing yourself...


Gaiman photo by
Kimberly Butler
Labels: 3D, File Sharing, Freedom to Tinker, Neil Gaiman